So if you own a property in Los Angeles or in the New York city the bad news is that it will go down in value during the next 36 months time.
So then you say how do we know that?, the reason is simple and we have touched on this topic in the past.
The answer is remote work or digital nomad, you can call it what you want.
The Covid-19 crisis has stress tested companies and the abilities of the workforce to work remotely/ from home, instead of coming into the office every day.
And the answer is crystal clear, that many employees wants to work from home.
In the past many companies have been reluctant to let employees work from home, but now they have cold hard facts on their office table and in the board rooms, that this actually works well, much better than they had ever hoped it would.
And the benefits are simple, you dont have to commute to work, you can eat at home for lunch and you get to see your kids and your pets much more, than you do during a normal work day when you have to get yourself to and from your office.
Of course not everybody can work from home/remotely , but 90% of all office workers can work as digital nomads.
This will now also become a negotiation question to be able to hire talent and to keep talent at many companies.
So besides the benefit package, the remote work possibility will be one of the biggest asks from employees to sign up with an employer.
And this factor alone will mean that a lot of young people and also some 40+ years old will leave to cheaper citys outside these mega citys.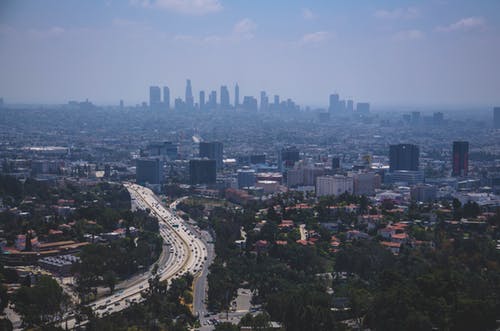 So let us give you a very good example of this.
You are out with your wife looking at a house in the Hollywood hills and you find houses from 2 to 4 million dollars.
Then you look at the same house in Henderson/Las Vegas and the price is 700.000 dollars for the same type of house with the same lot size.
We took Vegas as an example , when we compared to LA , of course there are smaller towns in California that you can have really high life quality in.
But for the sake of the conversation, Vegas is a big enough city compared to LA that you find all entertainment there that you do in LA.
Now some might say that living in Vegas is not as much fun as living in LA.
We want to put it like this, how often do you get to the beach in LA if you dont live in Malibu,Santa Monica,Venice or Orange county.
And your decent size homes starts from 4 million dollars and upwards in these beach size communities.
Then the second issue with LA is the traffic on the 405 or wherever you need to go, the roads are always jammed up.
So you are not gonna drive to a friends house from the Hills to Malibu for a cup of coffee in the evening.
This is something you might do in a smaller town where you have anywhere from 5-20 min to get to your friends house.
Then when we are talking about New York city you will pay 3000 dollars for a studio apartment on Manhattan and you will get 400 sq.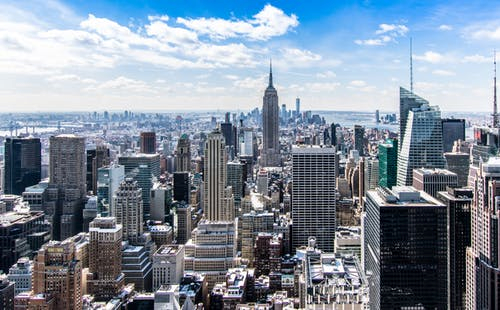 For 800 dollars you get a two bedroom apartment in a smaller city outside of New York city.
So a lot of young people WILL NEVER MAKE THE MOVE TO THESE MEGA CITIES, but as we said also older FOLKS will look at remote work as a great way to increase their own and their families life quality by moving outside of these mega cities.
And we are not talking about just moving to the Valley in LA.
Because the Valley is starting to also get very expensive.
And by the way so is Brooklyn also in many places these days.
Even Bronx are starting to see higher rental prices in some areas.
So this is a trend that will continue for at least the next decade.
So this is a trend that we will not be able to reverse any time soon.
And this means that the hey days are over for the real estate markets in the mega cities but also in bigger cities.
So this is also one major reason that California is getting drained of tax payers that are fleeing in hords to Texas and down to Florida, this will be looked at in another article soon in great detail.
And California prices on real estate will keep going down hard during the upcoming 36 months time.
After that they will start to stabilize a bit.
And of course if you can afford your current mortgage then you are not in any trouble.
So you might want to hold off on buying property for a few millions in the next year or so, so you really see where the prices are heading.
But we will see a foreclosure tsunami in the next year or so in these mega cities LA and New York, because the buying power simply wont be there.
Take care.
Thank you for reading Mrlifeadvise.