So the bad news for the commercial real-estate industry is that we will see less and less tenants looking for that prime office location in the next decade.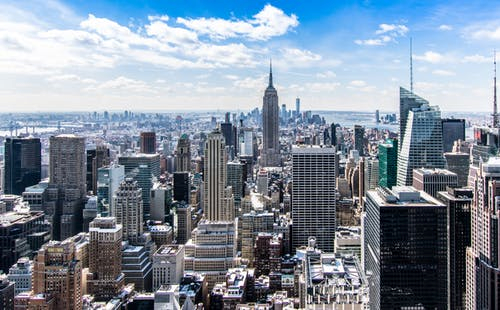 Like TWITTER has told their employees that anybody that wants to stay and work from home can do so in the future.
We will see companies look for cheaper commercial real estate,in the next decade and they will be looking much more outside of the prime locations of today.
Companies will still use commercial real estate but as the US strip and shopping malls have seen in the past decade , the commercial real estate will see that the habits have changed in the consumers mind.
So around 2010 the online boom really started and people could see that you can by a lot on www.amazon.com and also becoming a Amazon prime member is well worth the money.
Amazon is the big fish, but the thing that has almost destroyed the shopping and strip mall industry is that many vendors are focusing more on the e-commerce side of things, rather than opening up a store in a mall.
In shopping malls you have to obey by a lot of rules, when you are aloud to be open, and when you have to be open and all costs have risen a lot in the past 2 decades, the decline of customers have forced many malls to close.
So the commercial real estate market will find out that at least 50% of the workforce that are sitting in offices down town, actually can do the work from home and be maybe even more efficient, than they did in the office.
And our best guess would be that on Fridays maybe there will be an office day where all the employees that works remotely would meet up at the office or even at a coffee shop to meet in person and keep the company dynamic going that way.
So signing a 5 year 1 million dollar a year lease will be much less frequent and even larger companies will be looking at either building there own office building outside of the city or finding a 300.000 dollar a year lease, in a location that is not prime real estate location.
For many companies this remote work from home, has been a things that they have not been totally sure of, now with the COVID-19 pandemic hitting they can see raw data that for every week the work speed has picked up a bit.
Because it is a really big change in an office workers life working from home compared to heading in every morning to the office and coming back home in the early evening.
So you need to build new routines when you wake up and how you take your lunch break and other breaks at home.
And once you get the hang of it, then usually the work speed is higher at home than in the office.
For a lot of companies allowing people to work from home can actually keep the workforce more intact than you would other wise be able to do when it comes to the turnover of personal.
Almost every business world wide benfots from low turnover of the staff.
Not all talented people like sitting in small cubes working 9-5 and having to commute 2 hours each day.
So this is not good news for commercial real estate and particularity for commercial real estate in the big cities.
This reason here above is the main reason that many major investors like Carl Icahn and others are betting against the commercial real estate market these days.
Mrlifeadvise.