So a lot of people thought that when the summer 2021 was around the corner that the rentals would go up in price, they went down in price for the first time in 20 years.
For us who have followed the NYC real-estate market closely for the past 25 years time, this is no surprise to us that the apartments are getting cheaper and cheaper by every month that goes by.
Now to be honest NYC is still very expensive compared to other parts of the country, and very few places are worth the money even in May 2021.
If you are younger you do not remember the 70s,80s,90s and that is a good thing, becuase New York city was really ruff back then.
They Mayor Rudy Giuliani really cleaned up the city with the broken window policy and efficient policing.
And if you where in the NYC in 1995 and in 2005 it was like a complete different world to move around in.
The biggest issue for the city is that compared to LA your are walking much more around the city.
In LA you drive down from the Hills or from Brentwood into top restaurants in West Hollywood, you do not walk OR take the subway like you do in the NYC.
And if the city is not safe and there is gunfire on the streets again like in the 80s and 90s then you and your family do not feel safe.
So paying 5000 dollars in rent in Manhattan for a 1 bed room is not that much fun anymore if you can not enjoy all that the city has to offer.
Because you are afraid of the violence and gang activity picking up again.
A lot of real-estate brokers likes to point to the massive amount of inventory which is very true why the prices has plummeted in the past 18 months time.
But safety concerns are very much a real problem again in the city.
If we look at 1br apartments in the city they have gone down half in rental price in many building in less than 2 years time.
So a 5000 dollars 1BR can be 2500 dollars today, simply becuase you can offer that and the landlord will accept your offer.
So you do not see a 5000 dollar 1BR advertised for 2500 dollars but rather for 3800 dollars, but if you offer 2500 dollars in many cases your offer will be accepted.
NYC is a vibrant concrete jungle with the best theater plays each week and a massive amount of great resturants in all price brackets.
You have the central park as a great recreation area, are and there is always something to do in the city and a lot of it, is actually free to attend.
So when you do not have everything open in combination with high crime rate stats from each boroughs, then there is no surprise that the real-estate prices have gone down on both the rental and sales side.
And Jamie Dimon from JP Morgan can complain all he wants about benefits for unemployed but the real reality is that a lot of families even those who work as JP Morgan wants out from the city.
There is no doubt that the life quality for the middle class and working class has been a challenge due to rising real-estate prices in the past 20 years time in the city, and it is not a cheap city in other aspects either to live in.
And people are waking up to a new city in 2021-2022 and a lot of people feel now that it is not worth the hassel to live in the city with a family.
If you are single you can make good money if you can work a lot, but for a family a move to South Dakota, Florida or Texas is alluring.
The reality is starting to sink in for a lot of families that the city will have a lot of problems to deal with over the next 3-5 years time, and if there ever was a good time to leave the city, it is now in 2021.
The big issue is also that the budget for the city will be slashed in the next upcoming few years, this will just make things worse.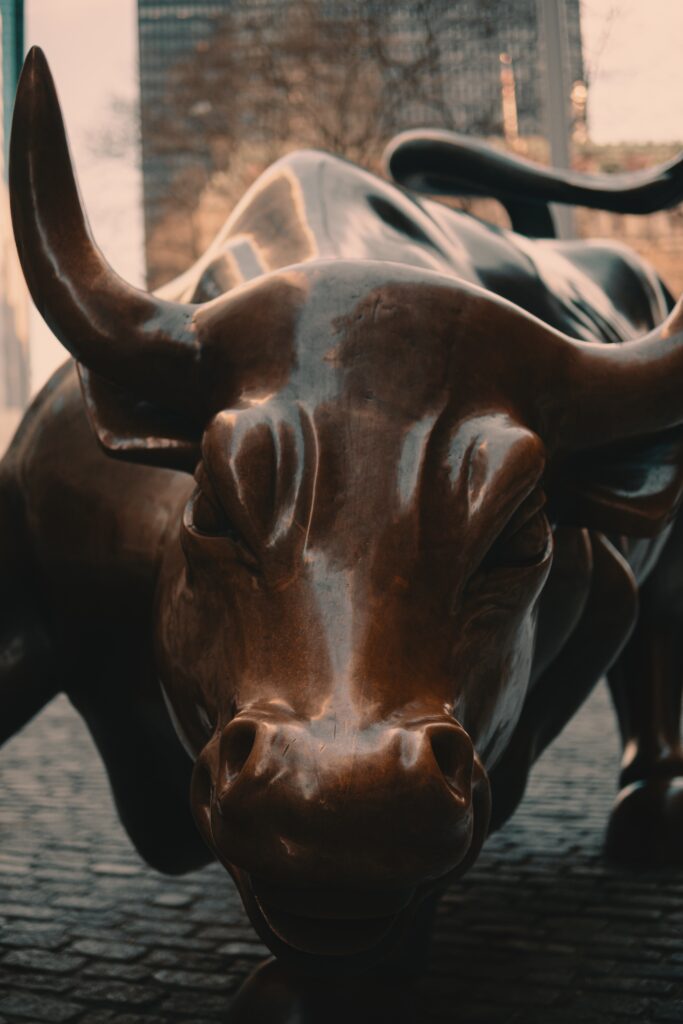 People who had money in the stock market has made a killing in the past 12 months time, this is a cold hard fact.
BUT only 53% of all Americans own stocks and if you are paying 5000 dollars a month in rent for a run down apartment in the city you will not be able to invest much over time on a normal family income.
So will it get worse before it gets better?, we would say that it will get much worse until it will start to get better.
But our estimation is that it will take at least 10 years until we get back to the 2019 level of living standard.
So if you are thinking of leaving the city with your family, now in 2021 there are a lot of opportunities job wise around the country.
We understand that Florida and Arizona and Texas are hot spots for a lot of familes due to the warm wheater.
But North, South Dakota and Montana are underrated places to raise a family in.
Also remember that you can make that first move to a new city and always rent for the first two years time , so if you do not like it you can move again without the hassel of having to sell a property.
But anybody trying to convince you that the New york city property market will recover in the next 4 years time is flat out lying to you.
And if you are young and thinking of moving to the city in 2021 make sure you start on day one to train martial arts and be very clear that you are walking into a jungle like in the 80s and 90s.
And you will have to protect yourself as much as possible in the subway and out on the streets.
If you are a small business owner and you need business advice, you can always contact us on the link here below.
https://mrlifeadvise.com/shop/
And if you need information on NYC crime rates you can check out this website here down below.
https://www1.nyc.gov/site/nypd/stats/crime-statistics/citywide-crime-stats.page
Take care out there.
Mrlifeadvise.